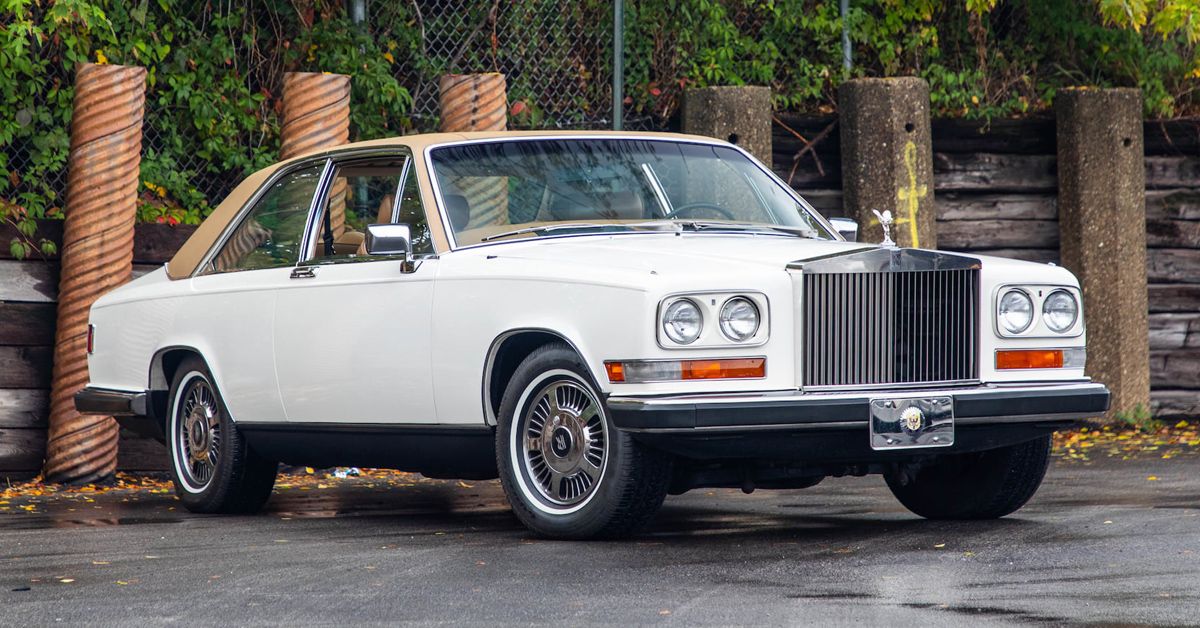 10 Most Underrated Luxury Cars of the 80s
For every luxury car that rose to prominence in the 80s, there were so many more that never got the attention they deserved. The 80s were an interesting decade that saw top American manufacturers struggle to survive against growing competition from European and Japanese brands. Caught on the wrong foot, the Americans are all trying to catch up by reviewing their manufacturing techniques.
Across the big pond, the boys from Audi, BMW and Mercedes-Benz were busy dreaming up and building groundbreaking cars that would become future icons. In Japan, manufacturers created elegant, efficient and reliable cars. However, factors such as bad marketing strategies, bad publicity, high prices and unfavorable economic landscapes have combined to cast some perfectly capable cars into obscurity. This article isn't about the cars that enjoyed prominence in the 80s, but rather about the most underrated cars, 10 of which we review here.
ten

1989 Audi V8
The Audi V8 was developed as Audi's flagship sedan and manufactured between 1988 and 1993 with styling inspired by the 100 and 200 models. It was both the first Audi with V8 engine and also the first to combine Audi's permanent all-wheel-drive system with an automatic transmission.
With 247 horsepower available at 5,800 rpm and 251 lb-ft of torque available at 4,000 rpm, there was no shortage of power. As Audi's top-of-the-line model, it boasted an impressive list of luxury features, including an 8-speaker BOSE audio system and electronic cruise control.
9

1984 Audi 5000
When launched for the 1983 model year in Europe (it debuted in 1984 in the United States), the third generation of the Audi 5000 was designed to be aerodynamically superior to the second generation. Boasting a drag coefficient of 0.30, it was quiet and fuel efficient and had multiple powertrains for motivation.
Unfortunately, several recalls on reported cases of sudden and unintended acceleration and a November 1986 CBS television broadcast (60 minutes) nearly brought Audi to its knees in the United States. Although it was later revealed that most reported incidents were due to drivers misapplying the pedals, the damage was already done and sales of the Audi 5000 dropped drastically.
RELATED: Here's What Makes the 2021 Jaguar XF an Underrated Luxury Sedan
8

1987 Sterling 800 Series
The Sterling 825/827, essentially a rebadged Acura Legend, was British Leyland's last attempt, through its Austin-Rover division, to break into the American market. Powered by a 2.5-litre or newer 2.7-litre V6 engine, the Sterling featured ABS, leather power seats and real wood trim and offered better driving dynamics than the Acura Legend.
Although it sold as well as the Legend initially, build quality issues involving interior trim, electronics, and corrosion dealt it a fatal blow. With poor sales, a low JD Power rating and a strong English currency, Rover pulled out of the US market.
7

1985 Merkur XR4Ti
The Merkur XR4Ti was a hand built version of the Ford Sierra fitted to US regulations and sold by Ford from 1985 to 1989. Under the hood they were stuck in a 2.3 liter turbocharged inline 4 cylinder engine which was good for 175 hp when paired. with the standard 5-speed manual transmission.
Power disc brakes, variable-ratio power steering, cruise control, air conditioning, heated front seats and nitrogen-filled shock absorbers were some of the features that came with it. However, thanks to a high starting price and a lack of brand recognition, a car with a unique look and exceptional handling fell into oblivion.
RELATED: 10 Underrated Luxury Cars We Wish We Owned
6

1986 Rolls Royce Camargue
Launched in 1975 as Rolls-Royce's flagship model, the Camargue was not only the most advanced Rolls, but also the most expensive production car in the world. Despite her attractive features, the Camargue suffered a lukewarm reception and lack of prestige befitting her flagship status.
On the one hand, the design was criticized by purists as untraditional while the high price tag kept new customers at bay. Even the richly equipped and uniquely painted special edition Camargue Limited, built in 1986, could not redeem its image.
5

1981 Toyota Cressida
Arriving for the second generation in 1981, the Toyota Cressida wore razor sharp styling, a deviation from the ornate style of the first generation. Under the hood, a 2.8-liter SOHC inline 6-cylinder engine developed 116 hp which it sent to the rear wheels.
Apart from the sturdy and beautifully constructed body, it boasted of more luxurious soft-touch materials and the first motorized automatic shoulder belts in a car. The 1981 Toyota Cressida was a very solid, reliable and sadly underrated car.
RELATED: Here's What the 1980 Mercury Capri RS Costs Today
4

1981 Imperial
The 1981 Imperial was a 2-door luxury coupe developed by Chrysler in a last-ditch effort to save the company from impending bankruptcy. Built on Chrysler's J platform that it shared with the second-generation Chrysler Cordoba, it was inspired by the Imperial sedans of the late 1930s.
Power was provided by a 140bhp 5.2-litre V8, while the long range of standard features included the first all-digital instrument panel in a domestic car. Despite market-leading warranty coverage, an attractive price, and an intensive marketing effort, the Imperial was a huge flop with dismal sales numbers.
3

1987 Cadillac Cimarron
The Cadillac Cimarron, an entry-level luxury car offered for the 1982-1988 model years, was Cadillac's attempt to stand up to foreign competitors. Without a small platform of their own for the project, they borrowed a 4-cylinder chassis and engine from Chevrolet.
It got unique suspension tuning and was graced with a long range of luxury features. Even when the 1987 model came standard with a 130 hp 2.8-liter V6 engine, the Cimarron's reputation was already beyond repair and it was considered the worst in GM's product planning.
RELATED: Everything You Need to Know About the 1980s Audi V8 Quattro
2

1982 Buick Riviera Convertible
In 1963, the Riviera, designed from the ground up on a new GM E platform, was General Motors' first personal luxury car. In the early 1980s, a shortage of true National convertibles prompted Buick to create the first Riviera convertible in 1982.
Built with help from the American Sunroof Company (ASC), the convertible was only offered in two color choices and had a list price of $23,944. Despite the effort invested in marketing the Riviera Convertible, the high price tag kept buyers away from an otherwise excellent ride.
1

1988 Lincoln Mark VII LSC
The Lincoln Mark VII debuted in 1984 as the Continental Mark VII, a luxury coupe equipped with a long list of the latest technological features. Arriving as a performance-oriented top-of-the-line trim, the LSC (Luxury Sport Coupe) featured 4-wheel air suspension, 4-wheel disc brakes and Ford's keyless entry system.
With a lineup overhaul in 1988, the LSC received a 5-liter V8 engine that produced 225 hp and 300 lb-ft of torque. Although the 1988 Mark VII LSC was a muscular passenger car with many advanced features, most people don't remember it.
Find out why the Lincoln MKZ is America's most underrated luxury sedan
Read more
About the Author