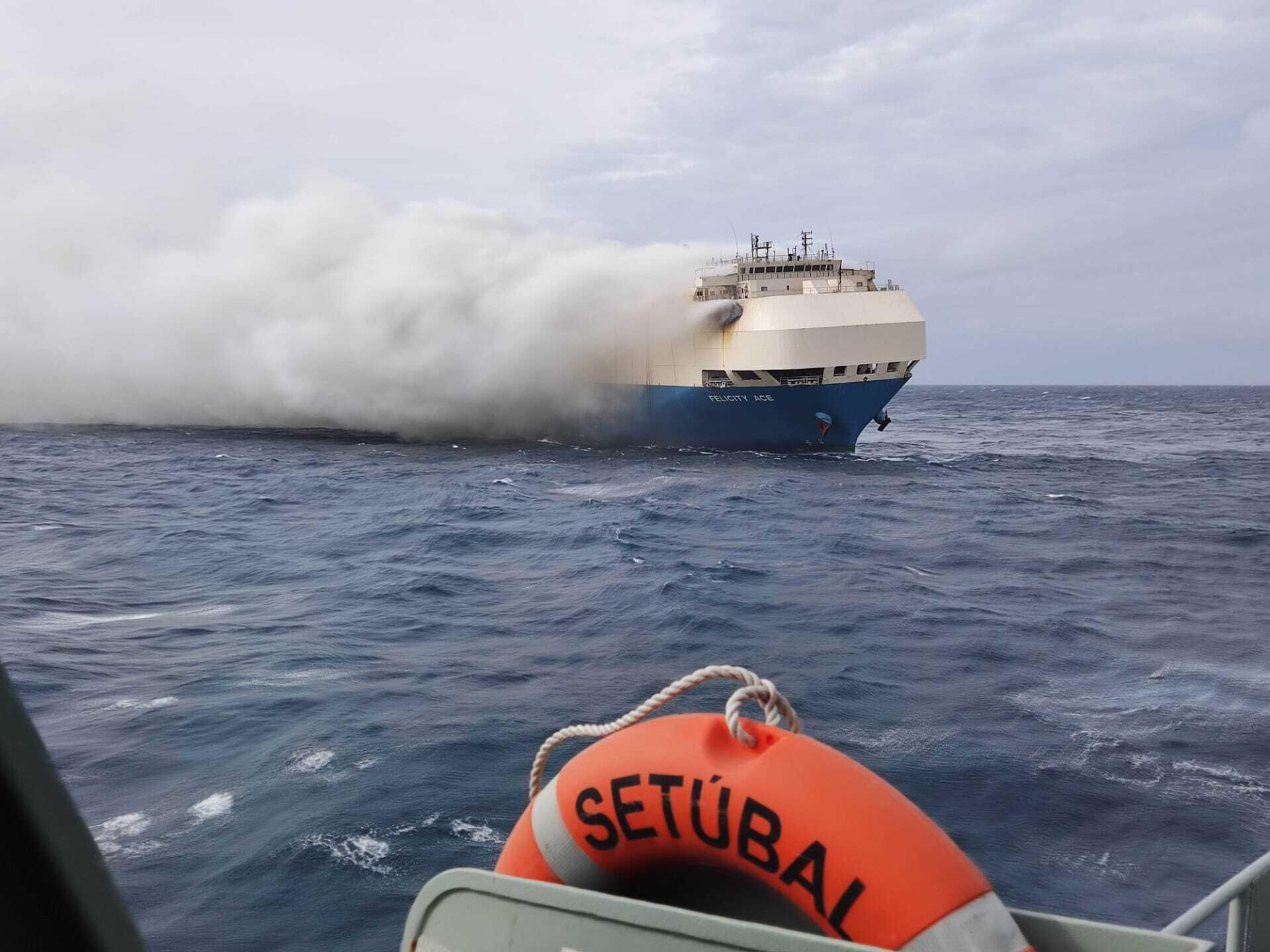 Cargo ship carrying luxury cars bound for Connecticut sinks in the Atlantic
At least two Connecticut consumers were among those affected when a large freighter carrying luxury cars from Germany sank in the Atlantic Ocean on Tuesday, nearly two weeks after a fire broke out on board .
Chip Gengras, owner of Gengras Volkswagen in Plainville, said two vehicles his customers ordered from the automaker were among those that sank when the freighter, Felicity Ace, lost stability and sank. The ship was around 250 miles off the Portuguese Azores islands as it was being towed to land, Portuguese Navy officials said.